https://hoyatag.com/41178
Freebird - Arcade
For portrait mode games, switch to
FULL SCREEN
If the screen is frozen, click the game screen or press the phone's power button.
Free the bird in this cool online mobile game! Fly fast and bring the bird back to his home in this fun free online action game for your mobile! You can train your skill and have a lot of action for free! Collect coins and boosters! Take of evil birds and reach the highscore! Start playing the game right now online on your smartphone. It's absolutely free! Enjoy the flight and the action in this great free mobile game.
This playlist has no title.
Press emoticons to leave feelings.
#Like
0

#Funny
0
#Sad
0
#Angry
0
#Cool
0
#Amazing
0
#Scary
0
#Want more
0
Hoyatag Games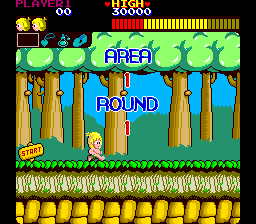 There is no introduction.