http://hytag.co/41176
Cute Memo - Card,Puzzle,Pairs
For portrait mode games, switch to
FULL SCREEN
If the screen is frozen, click the game screen or press the phone's power button.
Train your brain with the cutest Memory game you can find. You'll match cuddly bunnies and litte chicklets and many more lovely animals. Get ready that your brain's memory will be challenged on dynamic levels from various cute animal images.There's a surprise beneath every card. Match the pairs as fast as you can and set the new highscore! The rules of the Cute Memo memory game are easy: It is the basic memory game and it consists of a 3x3 matrix. The faster you complete each game the more points will be added to your score.
This playlist has no title.
Press emoticons to leave feelings.
#Like
0

#Funny
0
#Sad
0
#Angry
0
#Cool
0
#Amazing
0
#Scary
0
#Want more
0
Hoyatag Games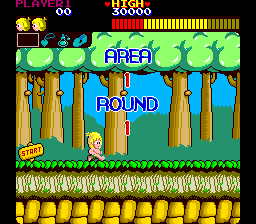 There is no introduction.