http://hytag.co/41165
Danger Ranger - Action,Arcade
For portrait mode games, switch to
FULL SCREEN
If the screen is frozen, click the game screen or press the phone's power button.
Join the quest to find the powerful interplanetary star gems! You control a deep space ranger in search of the gems. Use the jump pad to reach the floating platforms where you can find the gems. But look out for the aliens that patrol the platforms with each successful wave their numbers increase.
This playlist has no title.
Press emoticons to leave feelings.
#Like
0

#Funny
0
#Sad
0
#Angry
0
#Cool
0
#Amazing
0
#Scary
0
#Want more
0
Hoyatag Games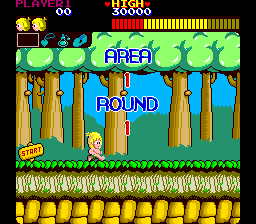 There is no introduction.