http://hytag.co/41052
Farm Puzzle Story - Arcade,Puzzle,Match 3
For portrait mode games, switch to
FULL SCREEN
If the screen is frozen, click the game screen or press the phone's power button.
Are you able to Crush the farm? The brand new type of Match-3 gameplay will break your mind in this fun, free online game! Compete against the clock and maximize your points while matching crops! But at the same time you have remember to match a crop on each tile of the grid before the time runs out. Combined in one cute game, these two interesting game logics guarantee fun and challenges for hours and hours. Play it now!
To get the best experience we recommend to play Farm Puzzle Story on a tablet device or on your desktop computer.
This playlist has no title.
Press emoticons to leave feelings.
#Like
0

#Funny
0
#Sad
0
#Angry
0
#Cool
0
#Amazing
0
#Scary
0
#Want more
0
Hoyatag Games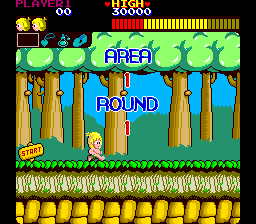 There is no introduction.