http://hytag.co/40981
BB - Arcade
For portrait mode games, switch to
FULL SCREEN
If the screen is frozen, click the game screen or press the phone's power button.
BB is a fast paced arcade game that is about perfect timing and great strategizing skills at the same time. The objective of the game couldn't be more simple: Stick pins in a revolving orb and make sure they don't get in contact with other pins. Each level requires you to shoot a given number of sticks into the orb.
Of course winning at BB is not THAT simple. To succeed you need perfect aim and excellent timing. There is no second chance, each shot has to be absolutely perfect. Try your hand at this highly addictive game and test your skills! Showcase your precision and focus in 75 fantastic levels as you shoot out one pin after the other.

This playlist has no title.
Press emoticons to leave feelings.
#Like
0

#Funny
0
#Sad
0
#Angry
0
#Cool
0
#Amazing
0
#Scary
0
#Want more
0
Hoyatag Games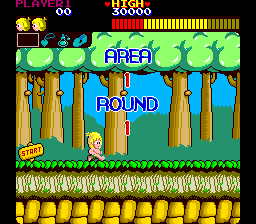 There is no introduction.