http://hytag.co/40945
Quiz Story Game - Educational,Trivia,Word,Kids,Family
For portrait mode games, switch to
FULL SCREEN
If the screen is frozen, click the game screen or press the phone's power button.
Did you grow up with Super Mario and Tetris? Did you beat Diablo time and again? Did you travel to Monkey Island or the Castle Wolfenstein in your holidays? Video Games Quiz Story is the fun and educational game to test your knowledge about video games! To turn this fantastic HTML5 quiz game into a real challenge, you have only limited time to find the right answer. So forget about looking for the answer on the internet, by the time you found out the answer will not be awarded points anymore, even if your answer is right.
Play Video Game Quiz Story now for free and find out, how much you really know about the game classics!


This playlist has no title.
Press emoticons to leave feelings.
#Like
1

#Funny
0
#Sad
0
#Angry
0
#Cool
0
#Amazing
0
#Scary
0
#Want more
0
Hoyatag Games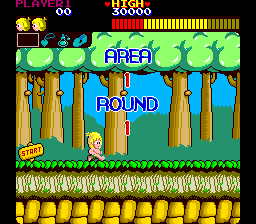 There is no introduction.