http://hytag.co/40900
Stack Tower - Action,Arcade
For portrait mode games, switch to
FULL SCREEN
If the screen is frozen, click the game screen or press the phone's power button.
In the highly addictive arcade game Stack Tower you stack 3D blocks to a tower. The higher and the straighter you stack the blocks, the more points you earn. If you manage to place a block exactly on the one before, it will not lose size. Sloppy placement on the other hand will cut off the blocks and making them smaller and smaller until it gets impossible to add more blocks.
You can play Stack Tower on your own and try to unlock all achievements or you can play against your friends and try to beat them. Do you have what it takes to the Stack Tower champion? Play now for free!
This playlist has no title.
Press emoticons to leave feelings.
#Like
1

#Funny
0
#Sad
0
#Angry
0
#Cool
0
#Amazing
0
#Scary
0
#Want more
0
Hoyatag Games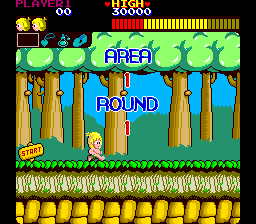 There is no introduction.