http://hytag.co/40860
Wonderland Chapter 11 - Puzzle,Hidden Object
For portrait mode games, switch to
FULL SCREEN
If the screen is frozen, click the game screen or press the phone's power button.
Wonderland Chapter 11 is a beautifully designed hidden object game for your browser, that features six incredibly detailed levels stuffed with hundreds of objects.
The game starts in an old abandoned tower filled with clutter and junk. In order to advance to the next level, you have to clear increasingly difficult stages by finding all listed but hidden objects in the limited time. Use the magic hint, that will help you to uncover objects or switch to the game's training mode to learn the locations of the items without the clock ticking.
Follow the game's mystical story line, explore the mysterious locations and reveal their hidden secrets!
Play Wonderland Chapter 11 now for free and enjoy the fantastic graphics, dense atmosphere and hours of puzzle fun.
This playlist has no title.
Press emoticons to leave feelings.
#Like
0

#Funny
0
#Sad
0
#Angry
0
#Cool
0
#Amazing
0
#Scary
0
#Want more
0
Hoyatag Games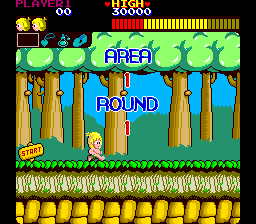 There is no introduction.